Our staff's commitment to you
Once you request the services of Fir Lane Memorial Park Funeral Home & Chapel, we will immediately put our experienced funeral professionals to work for you. A single, dedicated individual will stay in contact with you every step of the way and guide you through the decision-making process. He or she will carefully explain your options, make recommendations at your request, take care of all the small details, and ensure that you and your family's personal touch is always present.
The staff of Fir Lane Memorial Park Funeral Home & Chapel is committed to providing support, compassion, information, and direction as needed to all members of our community, their families, and friends who are dealing with loss and grief.
Fir Lane Memorial Park & Funeral Home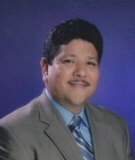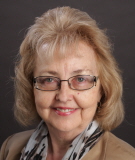 Kirsteen McDowall
Family Service Counselor
preneed@firlane.com
Kirsteen was born in Waukegan, Illinois and grew up in Antioch, Illinois. After graduating from Illinois State University with a BS degree in Family in Child Community Services she headed out to live in Colorado. One year later she was back in the Midwest to further her education in biblical studies.
She has had the opportunity to live in various parts of the country. The state of Washington has been her home for many years now. She loves the walks on the trail by her home in Kent as well as other locations in the Northwest with her beloved dog Bella.
Kirsteen has had many opportunities to work in various capacities in the non-profit arena as an Executive Director, Fund Development Director and Community Relations Director. However, most of her career has been spent serving seniors in social services, life enrichment programming, community liaison work and senior living advisement. Through these experiences in working with families, she has seen the importance of pre-planning. She has seen the value of families who have taken the time and effort to think beyond their death to those remaining behind. Kirsteen considers it a privilege to assist them with their plans.