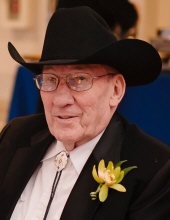 Obituary for Darrell D. Stanhope
Darrel Stanhope
April 14, 1936 – January 16, 2018

Darrell Dean Stanhope passed away January 16, 2018 at home. He was born April 14, 1936 in Baker, MT to Franklin and Loris Stanhope. As a young child his family moved to the Bitterroot Valley where he attended school and graduated from Corvallis High School. He went into the Military and served in the US Army. He loved his family and friends and studying his family genealogy. Darrell was preceded in death by his parents Franklin and Loris Stanhope, his wife Geraldine (Gerry Bryant) Stanhope, his older brothers, Ralph and Orville Stanhope and his sister Francis (Stanhope) Metcalf. He is survived by his wife Margaret Stanhope, his daughter Cheri (Gary) Clark, his two sons, Curt (Gina) Stanhope and Cary (Laurie) Stanhope; step son Don (Darlene) Collins, step daughter Karen Frost, brother Merle Stanhope; and numerous grandchildren, and great grandchildren.
A celebration of Darrell's life will be held at 12:00 noon on February 3, 2018 at Berean Baptist
Church at 9702 128th St. E., Puyallup, WA. All family and friends are welcomed to attend.
Previous Events
celebration of life
Berean Baptist Church
9702 128th St E
Puyallup, wa 98373